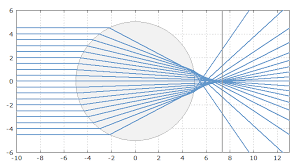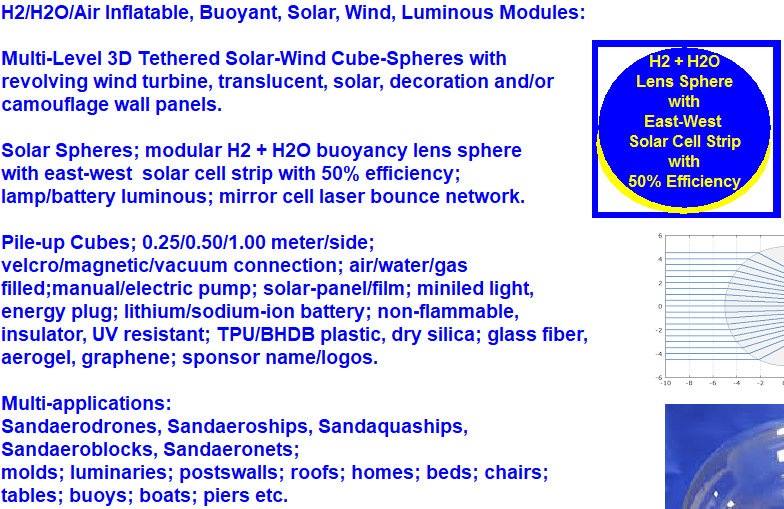 SANDAEROINFLA
Inflatable, Solar and Luminous Modules:

solar spheres; modular H2 + H2O buoyancy lens sphere
with east-west solar cell strip with 50% efficiency;
lamp/battery luminous; mirror cell laser bounce network.

pile-up cubes; 0.25/0.50/1.00 meter/side; velcro/magnetic/vacuum connection; air/water/gas filled;manual/electric pump; solar-panel/film; miniled light, energy plug; lithium/sodium-ion battery; non-flammable, insulator, UV resistant; TPU/BHDB plastic, dry silica; glass fiber, aerogel, graphene; sponsor name/logos.

Multi-applications:

Sandaerodrones, Sandaeroships, Sandaquaships, Sandaeroblocks, Sandaeronets;
molds; luminaries; postswalls; roofs; homes; beds; chairs; tables; buoys; boats; piers etc.



SOLAR SPHERES