AeroAqua Mobile Reservoirs for drinking water, sanitation, bio digesting, irrigation and fire fighting. Made with a Sandaeroblock, it is Sandaeronet's Sanitation component, that can be towed on demand by a Sandaeroship or be a permanent module component of a Sandaeroship.

Biodigesting (E-BIO) of organic garbage and sewage can produce methane for thermal/combustion energy and for graphene/oxygen production. +100 Celsius light bulb heat +UV light exposure of post-energy extraction sludge/remains can make it biosafe for environment. Driking water can be filtered or desalinized. Fire fighting water can be projected dispersed/concentrated directly at any altitude.

Solar-Wind-Hydro-Geo, solar-wind energy stored pumping water to higher reservoir, used when water flows down electromagnetic turbine and/or flows down geo deep hole pipe generating energy, heats up and vapor pressure flows up narrow pipe to generate thermal turbine energy. Sandaeroaqua can use Sandaeropipe LaserPipe to vaporize/condense/mineralize ocean drinking water and/or to move ocean rain/vapor/clouds to dry land/deserts.




AEROAQUA
SANDAEROAQUA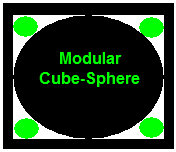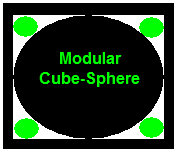 Laser Pipe full circle formation can heat ocean/river/lake/reservoir water and vapor will ascend 3km (-4 Celsius) to be condensed or channeled horizontally elsewhere to be condensed there over dry land.

Vapor can be electrolyzed faster to produce H2 or heated to plasma to produce H2 directly and ascend do 11 km at -56 Celsius, to be compressed there or channeled down to be compressed at -3km ocean depth.
+ 11 km
- 56 Celsius
+3 km
- 4 Celsius
Liquify Hydrogen
- 3 km / + 4 Celsius / 300 pa / 3 atm
WATER BATTERY MOBILE FACTORY
DRINKING WATER MOBILE FACTORY